Ironwood High School recently issued the following announcement.
Get involved! Check out all of the summer sports programs here at Ironwood!!
2019 Summer Sports Programs available at Ironwood!!
Reminder: Students must complete registration before they can participate in any summer programs.
Registration must be done through RegisterMyAthlete.com
Click here for information on how to register.
Original source can be found here.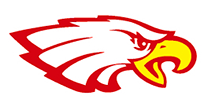 Source: Ironwood High School